Rolf Wetzer, Ph.D.
IFTA President; Bank Sarasin
Basel, Switzerland


Profile
Rolf Wetzer is currently the president of IFTA. As an IFTA board member since 2009, he redesigned the CFTe syllabus, was the editor of the IFTA journal and is heading the MFTA program since 2011. He is a member of the Swiss Association of Market Technicians (SAMT) and the prestigious German Statistical Society (DStatG).
Rolf is a portfolio manager with a 20 year track record of managing institutional and private assets, heading teams and trading successfully proprietary money within major financial companies. He designed favorable quantitative investment strategies and products and specialized in position sizing. He also lectures these topics at universities.
He was awarded by the VTAD (German ITA society) as best German Technical Analyst in 2006 and was runner up in 2007. As a frequent speaker on financial and management topics he presented globally in Europe, US and Asia.
Rolf holds a PhD in Econometrics and graduate degrees in Business administration from both Technical University of Berlin (Germany) and Toulouse Business School (France).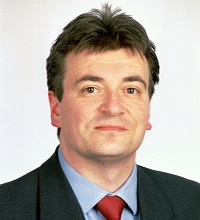 Panel Discussion
Technical Research at World-Leading Investment Managers: How do world-leading investment management organizations use Technical Analysis to maximize investment performance - Advice for investment performance enhancement.
Panel Discussion
Technical Analysis Education at Universities around the World: How is Technical analysis being taught at increasing numbers of universities around the world?