Brett Villaume, CMT, CAIA
Senior Vice President, Director of Investor Relations, Opus Bank
Irvine, California, USA


Profile
Brett Villaume is Senior Vice President, Director of Investor Relations at Opus Bank headquartered in Irvine, California. He has over 16 years of experience as a sell-side research analyst focusing on the U.S. Bank Sector. Brett believes strongly in the value of a combined fundamental and technical approach to market and stock analysis. His research utilizes studies in Relative Strength and analyzes inter-market relationships.
Brett serves as a Board Member of the Market Technicians Association. He previously served as Chair of the Atlanta and San Francisco Chapters of the MTA, and serves as a Board Officer of the TSAA-SF located in San Francisco, California. Brett is also an Adjunct Professor of Technical Analysis at Golden Gate University and serves on the Board of Directors of the MTA Educational Foundation. He has achieved the designations of Chartered Market Technician (CMT) and Chartered Alternative Investment Analyst (CAIA).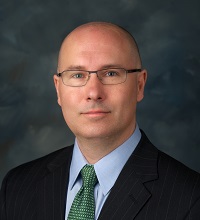 Panel Discussion (Moderator)
Technical Research at World-Leading Investment Managers: How do world-leading investment management organizations use Technical Analysis to maximize investment performance - Advice for investment performance enhancement.
Panel Discussion (Moderator)
Technical Analysis Education at Universities around the World: How is Technical analysis being taught at increasing numbers of universities around the world?