David Sneddon, MSTA
Managing Director, Credit Suisse Investment Banking Division
London, UK


Profile
David Sneddon is a Managing Director of Credit Suisse in the Investment Banking division. He is Global head of the Technical Analysis Strategy team, based in London, New York and Singapore, covering the Fixed Income, FX and Equity markets.
Mr Sneddon was named "Technical Analyst of the Year" in 2014, and then again in 2015, by the "Technical Analyst". The team has also been named "Best Bank: Equity Research and Strategy", "Best Bank: Multi-Asset Research and Strategy", "Best Bank: FX Research and Strategy", and runner up "Best Bank: Fixed Income Research and Strategy". He is also a previous winner of the Extel European Fixed Income survey, and is a regular guest on Bloomberg TV and CNBC, where he also appears as a guest host.
At Credit Suisse, he is a member of the Managing Director Evaluation Committee, is a previous chair of the Fixed Income Director Promotion Committee, and a prior member of the Fixed Income Human Capital Committee.
Mr Sneddon joined Credit Suisse in 1994, and holds a degree in Mathematics from the University of Newcastle-upon-Tyne.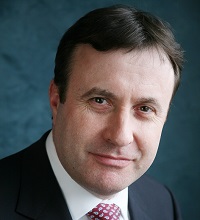 Panel Discussion
Technical Research at World-Leading Investment Managers: How do world-leading investment management organizations use Technical Analysis to maximize investment performance - Advice for investment performance enhancement