Edward J. Rogers
Chief Executive Officer, Chief Investment Officer, Rogers Investment Advisors
Tokyo, Japan

Profile
Ed Rogers is Chief Executive Officer and Chief Investment Officer of Rogers Investment Advisors, the research arm of Wolver Hill Asset Management and Wolver Hill Advisors, LLC. Wolver Hill launched in 2006 and is a specialist in performing intensive hedge fund due diligence and manages Asian hedge fund strategies for fund of hedge funds and private equity funds. Rogers Investment Advisors currently has advisory assets under management of approximately $100 million.

Ed Rogers has spent over 25 years in Asia and his experience includes working for Deutsche Bank and Merrill Lynch. Mr. Rogers received a BA from Princeton University and an MBA from Georgetown University. He is the Co-Vice Chairman of the Alternative Investment Management Association of Japan and serves on its Executive Committee.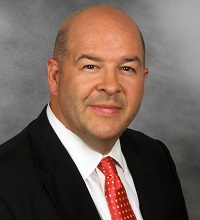 Debate
International Debate on Abenomics: Will it Succeed or Fail?