Maurizio Milano
Head of Technical Anlaysis, Banca Sella Group
Milano, Italy


Profile
For the past 15 years, Maurizio Milano has been in charge of the technical analysis department of the Banca Sella Group, an Italian private bank, after five years of experience as FX dealer.

Maurizio is a journalist and his interviews appear regularly in the Italian financial media, as Il Sole24Ore, Class-CNBC, RadioRai1, Radio Classica and in the International magazine FX Trader Magazine. He is on the Board of Directors of the Italian Association of Technical Analysts (Siat) and IFTA liaison with Italy. He served as a member of the IFTA Board (2008-2011), and as IFTA Vice-President of Europe (2010-2011). Maurizio holds a degree in Economics from the University of Turin, where he was a contract professor of Technical Analysis (2005-2009).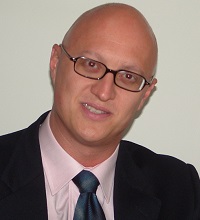 Panel Discussion
Technical Analysis Education at Universities around the World: How is Technical analysis being taught at increasing numbers of universities around the world?