Miguel Jaureguízar
Secretary General, IEATEC (Spanish Technical Analysts' Association);
Chief Operating Officer, Noesis A.F.
Madrid, Spain


Profile
Miguel Jaureguízar has a long career in financial markets management roles. In 1998 he became a partner at Noesis Analisis Financiero, a key independent financial consultancy firm in Spain.
An MSc in Telecommunications, he has also earned a PG diploma in Applied Economics. Miguel teaches the subject of Technical Analysis at several Universities and Business Schools such as Instituto de Estudios Bursatiles (IEB), Fundacion de Estudios Financieros (FEF) and Universidad San Pablo CEU. In 2012 he was selected for the inResearch program sponsored by BME and IEAF (Spanish Institute of Financial Analysts).
He is an advisor to the Board at EFFAS and IEAF, where he is also a member of the IT and the Communication commissions. In 2013 he was a founding member of IEATEC ? the Spanish Association of Technical Analysts which is now a member of the International Federation of Technical Analysts (IFTA).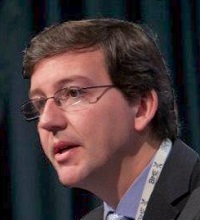 Panel discussion
Technical Analysis Education at Universities around the World: How is Technical analysis being taught at increasing numbers of universities around the world?