Craig Johnson, CFA, CMT
Managing Director and Senior Technical Research Strategist, Piper Jaffray
President, Market Technicians Association (MTA)
Chanhassen, Minnesota, USA


Profile
Craig W. Johnson, CFA, CMT is a managing director and senior technical research analyst and directs Piper Jaffray's technical research group. Johnson joined Piper Jaffray in 1995 as an analyst in the firm's private client research department. He offers frequent technical commentary on the broader market and individual stocks. Johnson earned his B.S. degree with an emphasis in finance and marketing and his M.B.A. from Drake University. Johnson holds the Chartered Financial Analyst and Chartered Market Technician designations and is an active member of the Twin Cities Society of Securities Analysts and co-chapter chair of the Minnesota Chapter Market Technician Association. He is also the President of the Market Technicians Association and leads its Board of Directors.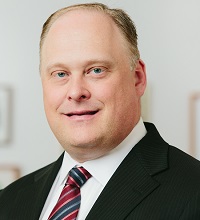 Presentation Abstract
Secular Bull Market Alive & Kicking
Panel Discussion
CFAs & Technical Analysis: Why and how do CFAs use Technical Analysis?