Akira Homma, CFA, CIIA, CMA, CFTe, CMT, FRM
Joint General Manager, Operations Headquarters, Tokai Tokyo Securities; Vice President (Asia-Pacific) & Conference Director, IFTA
Tokyo, Japan


Profile
Akira Homma is Joint General Manager, Operations Headquarters, at Tokai Tokyo Securities, a leading Japanese securities company. His career in investment management includes involvement in Asian fund management at Lombard Odier International Portfolio Management and Global Fund management at Gesindex. On the sell side, he served as an Equity Analyst and subsequently as a Quantitative Analyst at Kokusai Securities (present Mitsubishi UFJ Morgan Stanley Securities). At Dow Jones Japan, as Senior Quantitative Analyst, he provided quantitative and technical analysis for institutional investors. Prior to joining Tokai Tokyo, he led global business development at a Tokyo-based securities firm, where he performed multiple duties including fund sourcing/structuring, due diligence, and product marketing, as well as global financial market research and quantitative modeling.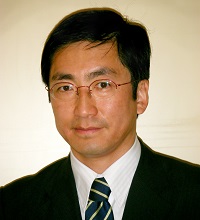 Akira received his MBA from IESE Business School. In Japan, he graduated from Kyoto University. He holds qualifications of Chartered Financial Analyst (CFA-CFA Institute), Certified International Investment Analyst (CIIA-ACIIA), Chartered Member of the Securities Analysts Association of Japan (CMA-SAAJ), Certified Financial Technician (CFTe-IFTA), Chartered Market Technician (CMT-MTA), and Financial Risk Manager (FRM-GARP). He is Vice President (Asia-Pacific) and Conference Director of International Federation of Technical Analysts (IFTA). He is a Board member and the Chief International Officer of NTAA. He also serves on the Board of Directors of CFA Society Japan (CFA Japan), and is a member of the Nippon Finance Association (NFA).
Panel Discussion
CFAs & Technical Analysis: Why and how do CFAs use Technical Analysis?