Mark Galasiewski
Editor, Elliott Wave International's Asian-Pacific Financial Forecast (APFF)
Georgia, USA
Profile
Mark Galasiewski (gala-SHEV-ski) began his analytical career in 2001 at an institutional brokerage in Stamford, Connecticut, researching company fundamentals for a broker who specialized in short-sell recommendations. After joining Elliott Wave International in 2005, Mark contributed to Robert Prechter's Elliott Wave Theorist. Since 2008 he has edited EWI's Asia-focused monthly publication, the Asian-Pacific Financial Forecast. He has presented at investment conferences in the United States, Japan, Hong Kong, India, Egypt and Jordan, and has been interviewed by major Asian media outlets such as Bloomberg TV in Hong Kong, Japan and India, India's CNBC TV-18 and ET Now, Bloomberg newswire, Dow Jones Asia newswire and Press Trust India. Mark graduated in East Asian Studies from Middlebury College (Vermont, USA), where he studied Japanese and Mandarin Chinese. He lived in Japan for six years during the 1990s, including 18 months while studying at two universities.
Presentation Abstract
R.N. Elliott and Nikolai Kondratieff agree: It's springtime in Japan
From the perspective of Ralph Nelson Elliott's Wave Principle, the long-term outlook for Japanese financial assets is very clear: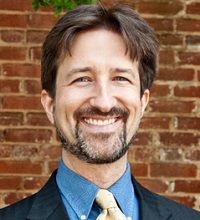 (1) Japanese stocks declined in three waves from 1989 to 2012 and have since begun a five-wave advance; (2) The yen advanced against the U.S. dollar in five waves from 1963 to 2011 and has since begun to correct that impulsive advance; and (3) JGB yields declined in five waves from 1961 to 2015 (so far one year short of a Fibonacci 55 years), signaling the imminent end of the deflationary cycle. The long-term wave patterns in Japanese securities are consistent with the start of a Kondratieff Spring, which should lead to dramatic changes in Japanese economic and social life. We will also consider events in Japan through the lens of socionomics, Robert Prechter's theory of financial and social causality.
Debate
Wave Theory Debate: New Breeds of Elliotticians vs. Conventional Elliotticians
International Debate on Abenomics: Will it succeed or fail?